ARCHITECTURE
SIMPLE DESIGN THAT ENRICHES LIVES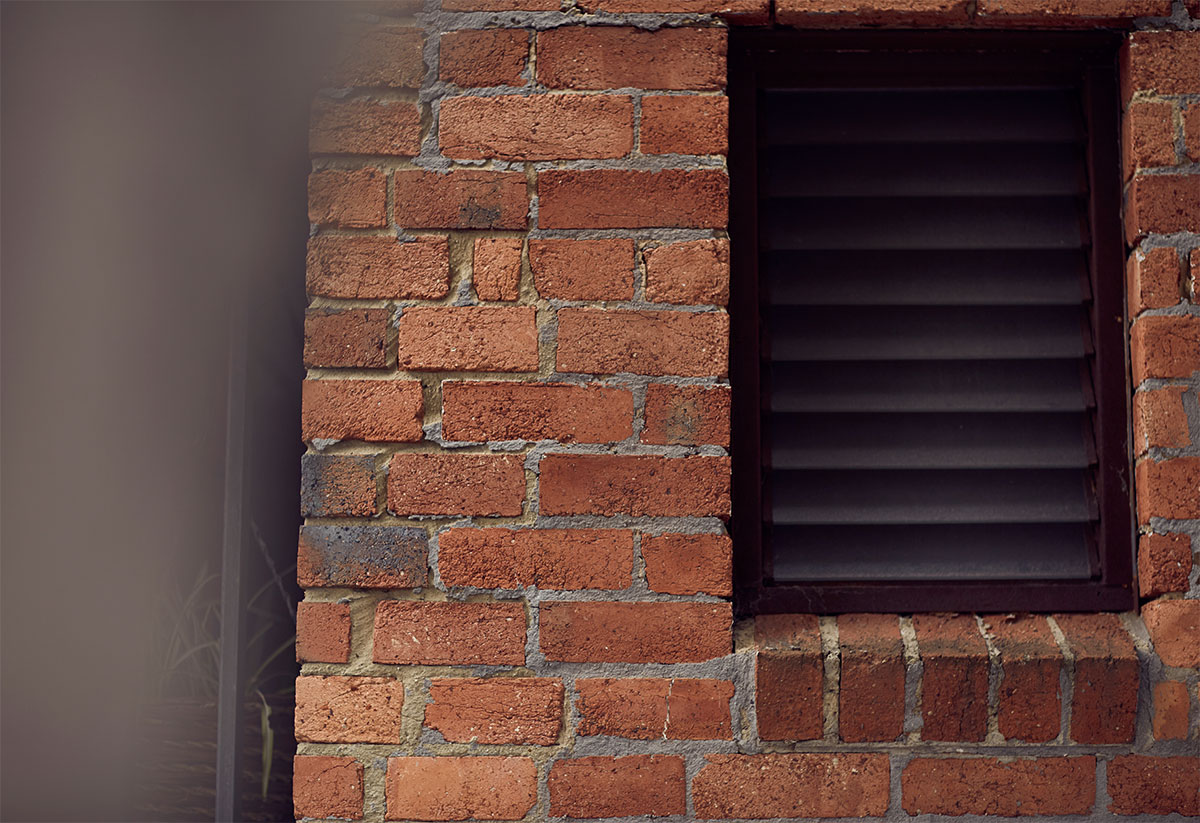 AUTHENTIC
LIFESTYLE
West Melbourne's eclectic mix of Victorian terraces, warehouses and modern apartment buildings directly influences the exterior juxtaposition of industrial, contemporary and delicate design elements. Black geometric frames, encasing large windows, are offset by painted white and natural brick, evoking the image of an artist's studio. Simple, linear lines and angles, with a rustic material palette of metal mesh and powder coated steel, are balanced through greenery that adds soft bursts of natural colour throughout the residences.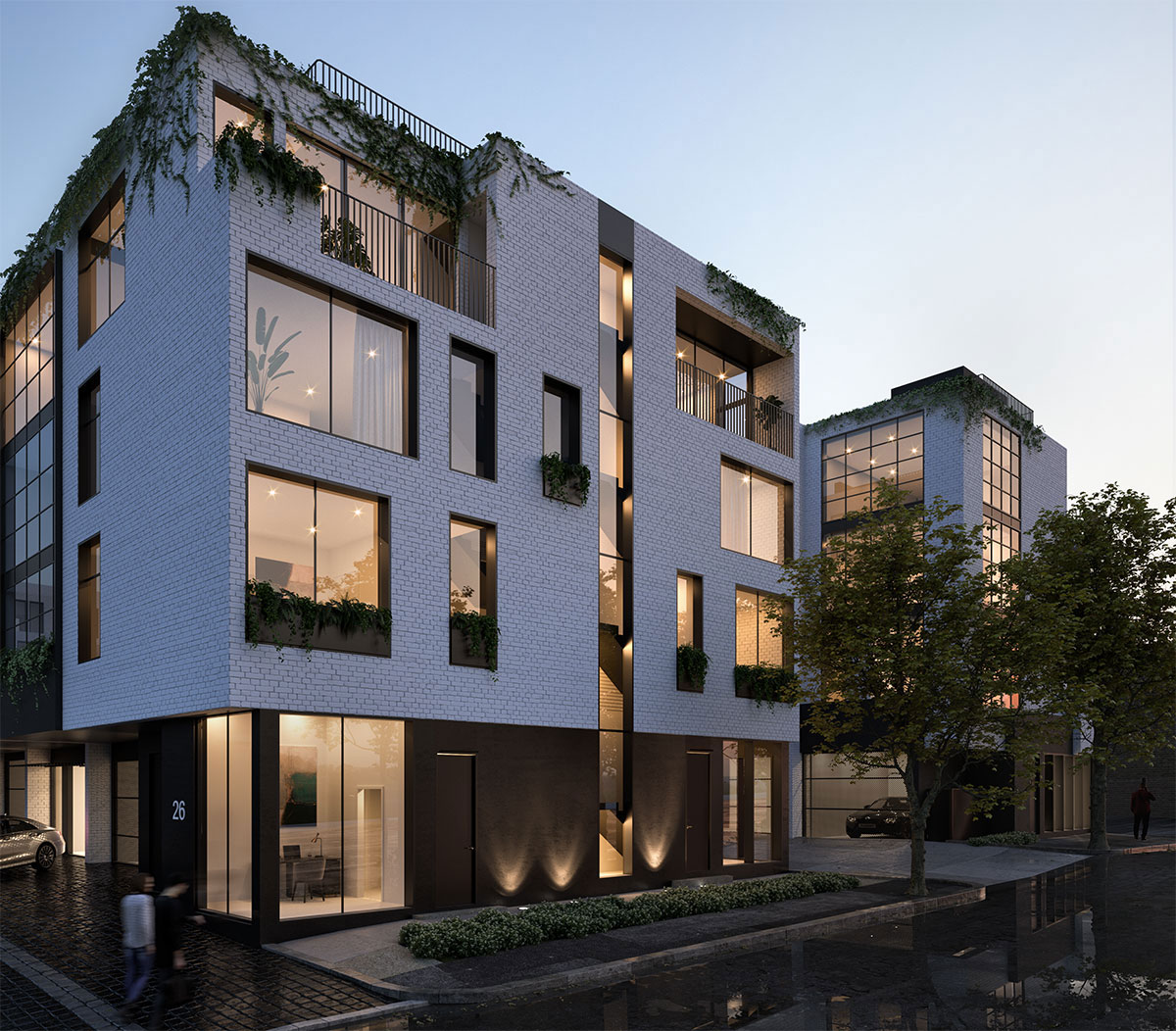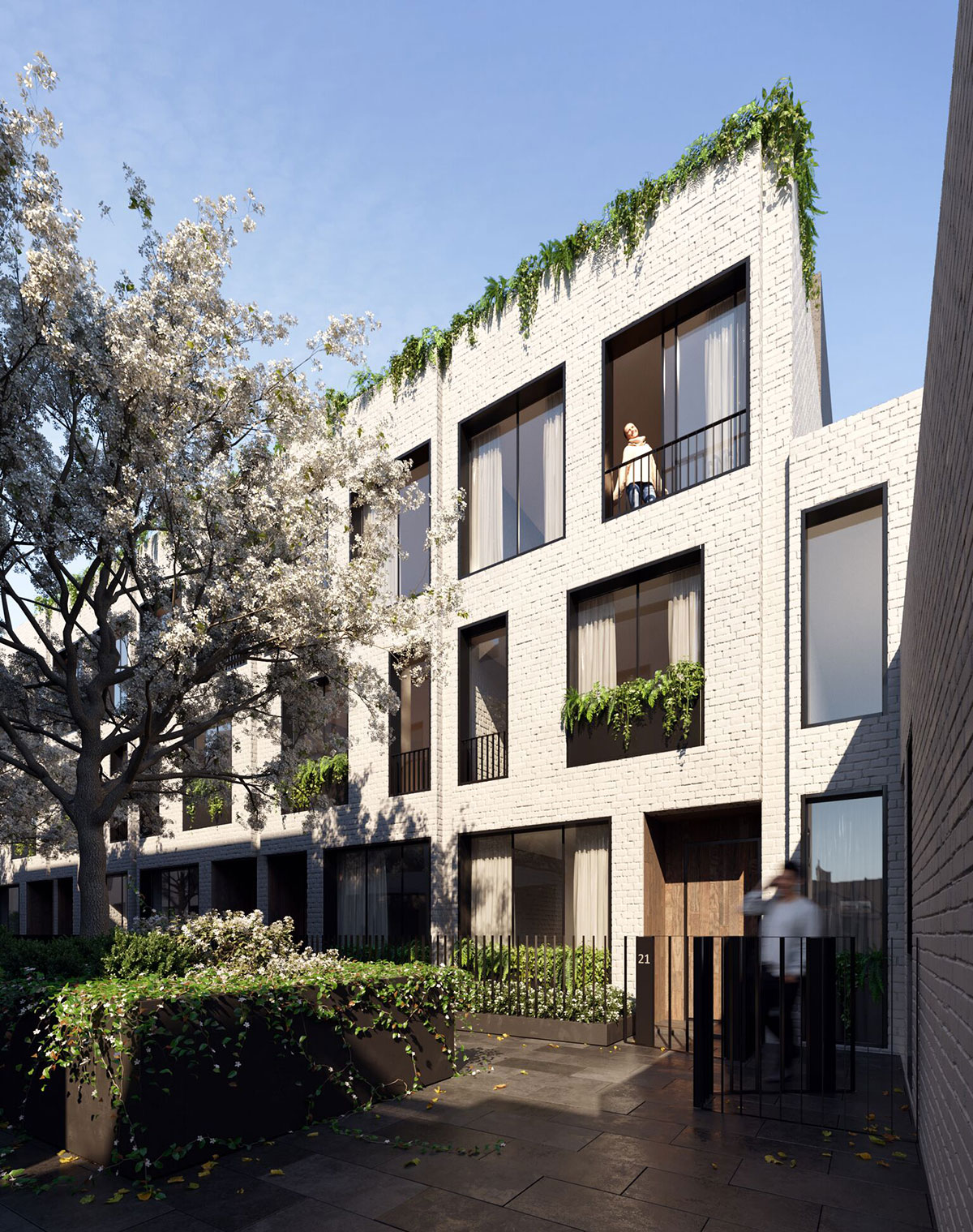 NATURAL LIVING

A Home To Invigorate
The masculine design elements of Townhaus are softened through the abundance of plant life and green spaces. Private landscaped rooftop terraces provide natural connections with the leafy streetscape and offer a spacious yet intimate place to entertain friends with a backdrop of Melbourne's skyline. On the ground level, the expansive communal garden is perfect for afternoons spent reading or sipping tea with a neighbour while enjoying the tranquil ambience of the lush surrounds.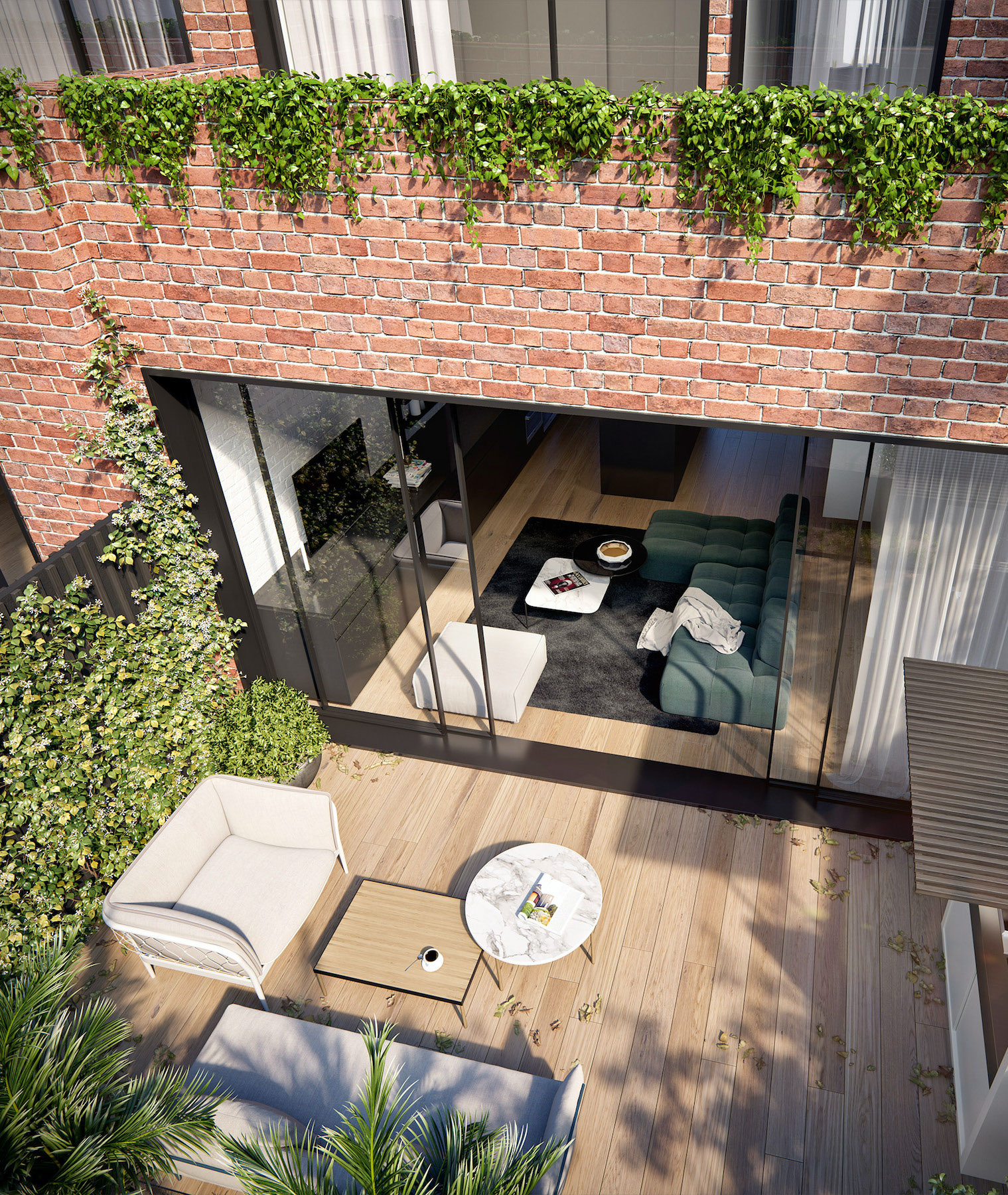 TAIT OUTDOOR KITCHEN

Designed By Justin Hut chinson
Each picturesque rooftop terrace features a Tait outdoor kitchen that includes a stainless steel barbeque with roasting hood as well as a stainless steel benchtop and sink. This cleverly designed barbeque ensures that residents can spend long evenings cooking, eating and savouring the pleasures of life on their own elevated sanctuaries.